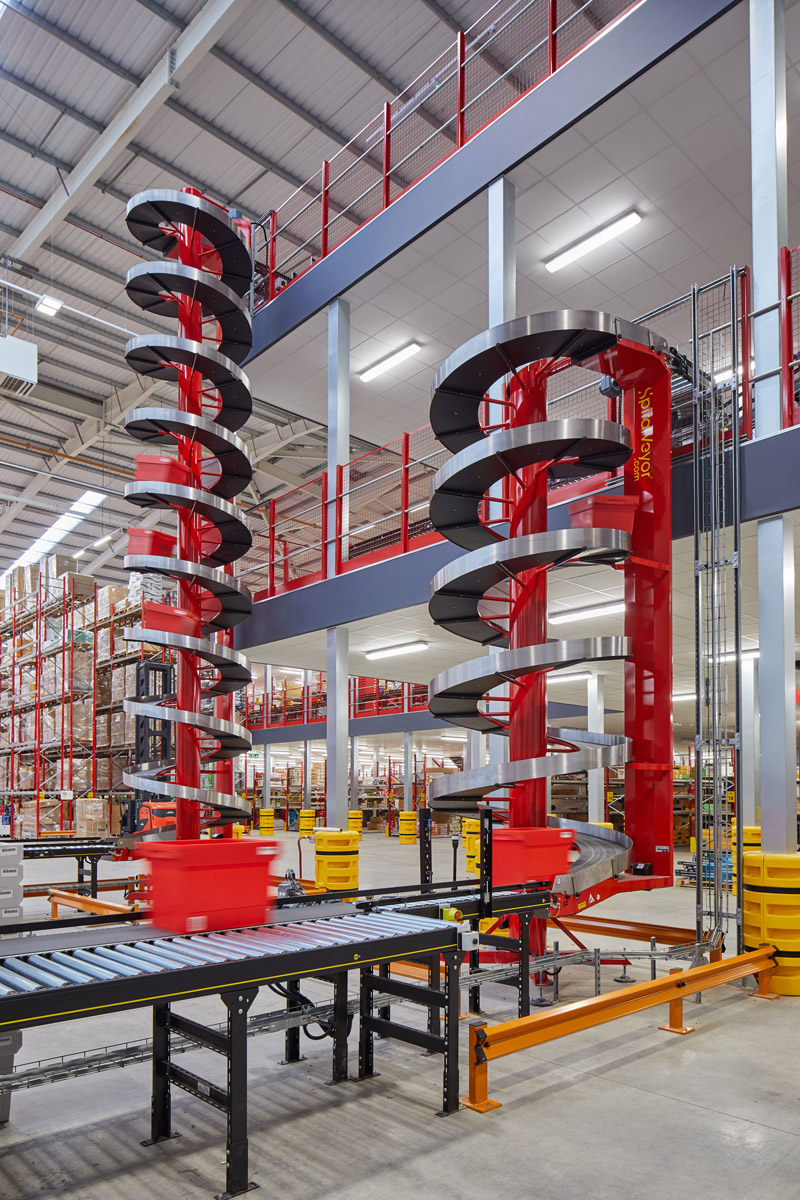 In warehouse management, spatial limitations and multi-floor storage challenges are evident. Our cutting-edge spiral conveyor solutions are the answer to seamless warehouse movement.
With 100s of expert spiral conveyors installed, we bring you proven technology that optimises space utilisation and gives unparalleled flexibility and cost-effectiveness. Our spiral conveyor systems offer the perfect solution to raise or lower products. They ensure a smooth flow across various levels.
We deliver innovative solutions that enhance your efficiency and maximise storage potential. Transform your warehouse and distribution centres into models of space-efficient productivity.
Features of Spiral Conveyors
Slat widths range from 200mm to 600mm

Multi-lane configurations for expanded operational widths
Impressive heights reaching

up to 20m/60ft and beyond

Compact

footprint starting from 1240mm², conserving valuable space

Impressive

speeds of up to 90m/minute

Continuous throughput for seamless operations

Versatility

in handling irregular items, cartons, boxes, totes, and more

Ensured

safe transit between multiple floors and heights

High load capacity of

up to 50kg per meter

Fully reversible functionality for enhanced flexibility

Innovative

stacked spiral solutions
AmbaFlex Partnership
Experience enhanced throughput and space efficiency with our AmbaFlex Partnership. These systems allow you to elevate your warehouse operations to new heights of 20m and beyond. They also integrate with your own systems for an effortless flow of material.
Their shallow incline and high grip slats make them perfect for elevating items like totes, cases, cartons, and bags. If you're looking to boost productivity whilst maximising space, these are the solutions for you.
Design and Customisation
We offer plenty of design and customisation opportunities to suit your business. We can tailor our systems to your needs, accommodating various configurations. This includes single infeed as well as outfeed and multiple-level induction and diversion bridges.
Typical Spiral Footprints
| Model | Belt Width | Footprint |
| --- | --- | --- |
| SV-200-1000 | 200mm | 1240mm² |
| SV-300-900 | 300mm | 1240mm² |
| SV-400-1300 | 400mm   | 1740mm² |
| SV-400-1800 | 400mm   | 2240mm² |
| SV-500-1300  | 500mm | 1840mm² |
| SV-600-1600 | 600mm | 2240mm² |
What is a spiral conveyor?
A spiral conveyor is a conveying system that moves products vertically. It is ideally suited for limited spaces and multi-floor elevation requirements.
How does a gravity spiral conveyor differ from other spiral conveyors?
A gravity spiral conveyor uses the force of gravity to move products downward without needing external power sources.
What materials are suitable for spiral conveyor belts?
Our spiral conveyors can handle a range of materials. These include irregular items, cartons, boxes, totes, bags, and more.
Can the spiral conveyor system be customised to fit my facility's unique space and requirements?
Absolutely! Our designs can be tailored with widths from 200mm-600mm and heights up to 20m/60ft and beyond. Multi-lane and stacked solutions are also available.
Are spiral conveyors safe for transporting fragile items?
Yes, our conveyors are designed to ensure a smooth and safe transit, suitable even for fragile items.
How fast can products be transported using the spiral conveyor system?
Our systems can reach speeds of up to 90m/minute, ensuring swift and continual throughput.
Safeguard your operations with ConveyorCare packages from Conveyor Systems Ltd. Explore tailored support, essential spare parts, and a 24hr breakdown response to keep your conveyor and automation systems running smoothly. Don't let downtime impact your business – contact us today!
Safeguard your operations with ConveyorCare packages from Conveyor Systems Ltd. Explore tailored support, essential spare parts, and a 24hr
As Peak Season 2023 approaches, safeguard your operations with ConveyorCare packages from Conveyor Systems Ltd. Explore tailored support, essential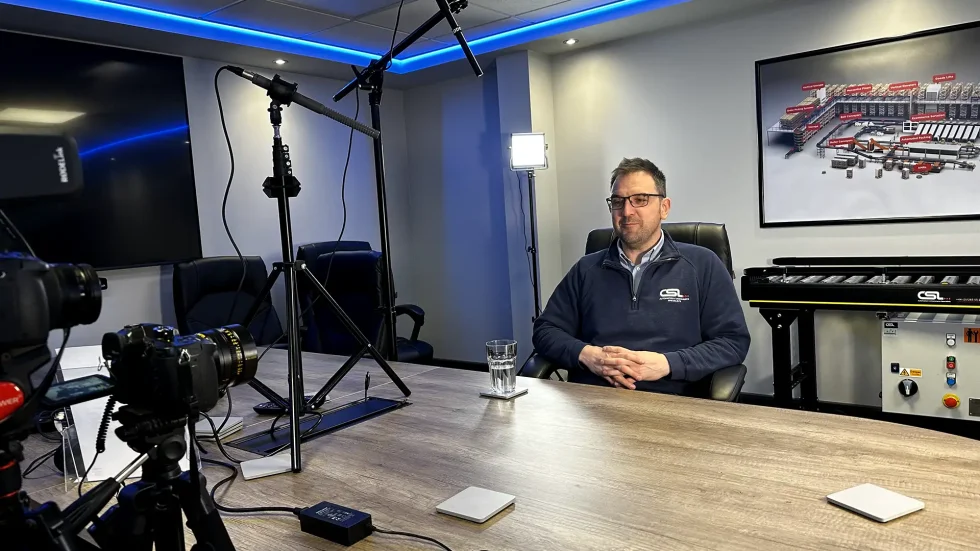 In this guide, Darren Needham explores the challenges of peak periods in e-commerce and how businesses can optimise operations
In the dynamic world of e-commerce, maintaining optimal conveyor and automation systems is crucial. Discover how Conveyor Systems Ltd's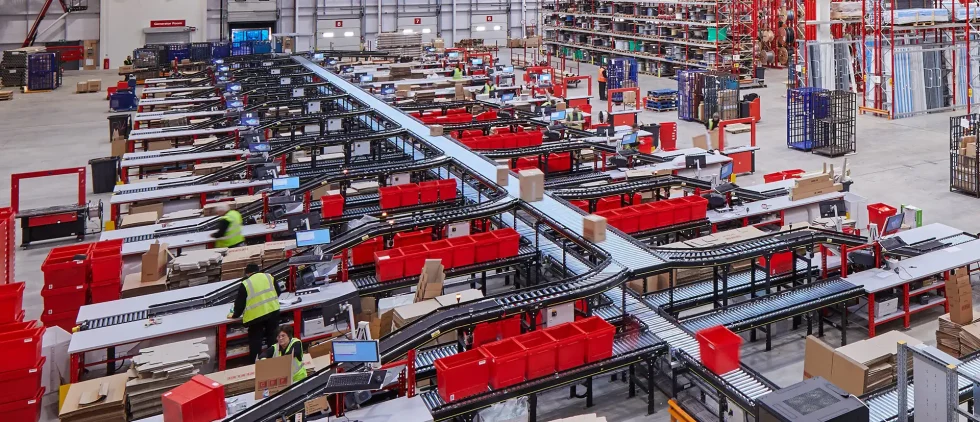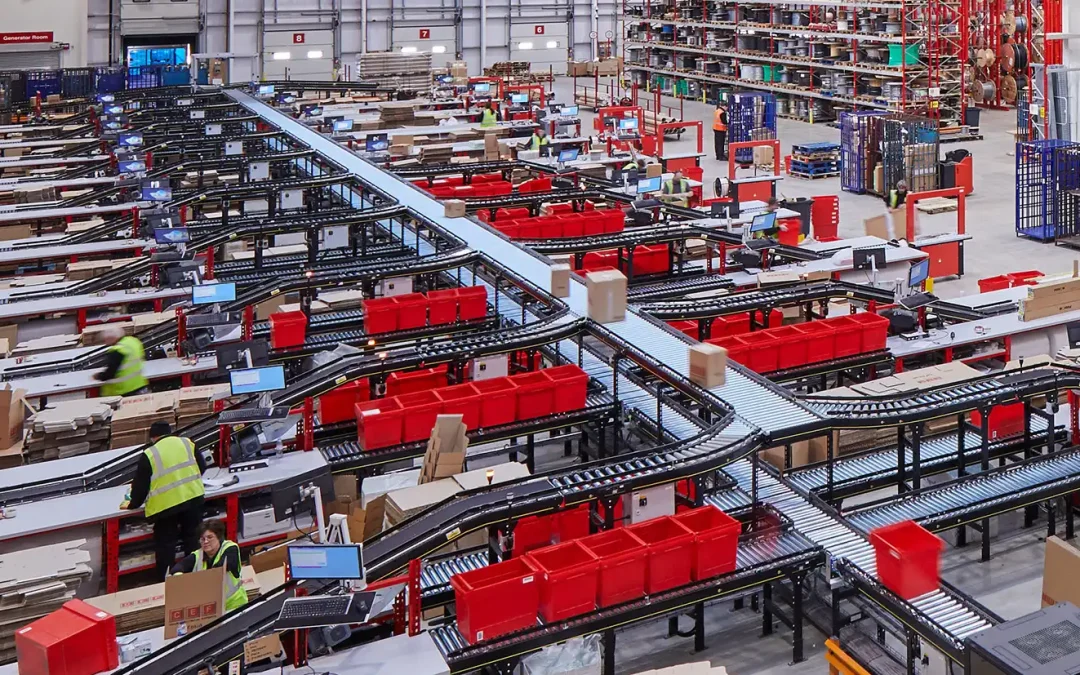 In today's fast-paced business environment, optimising your warehouse operations is crucial for success. That's why we're here to explore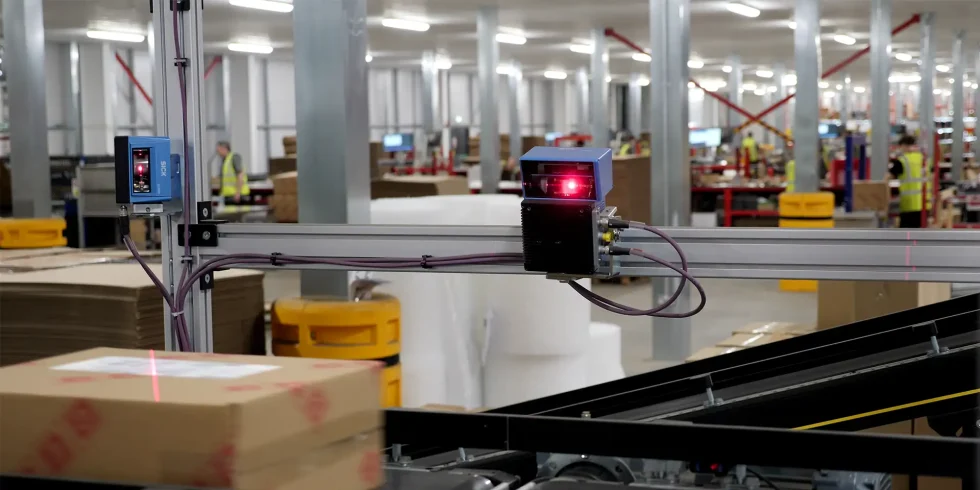 Delving deep into the integration of modern barcode scanners in ecommerce automation: benefits, drawbacks, and the increasing role in
Creating relationships that last
We are proud to have completed installations over more than 25 years for many major organisations. We have forged strong relationships and continue to provide automation solutions through ongoing maintenance or follow-on projects. Constantly working with our customers to meet and exceed their needs.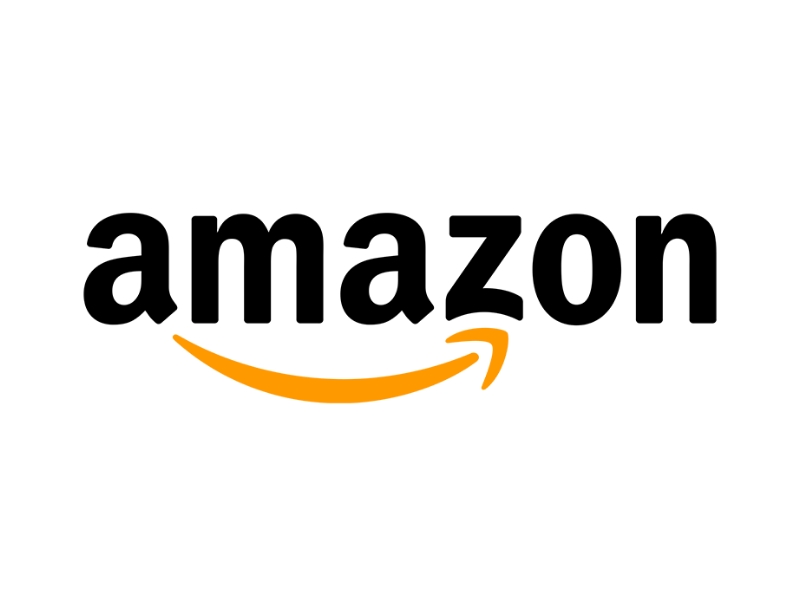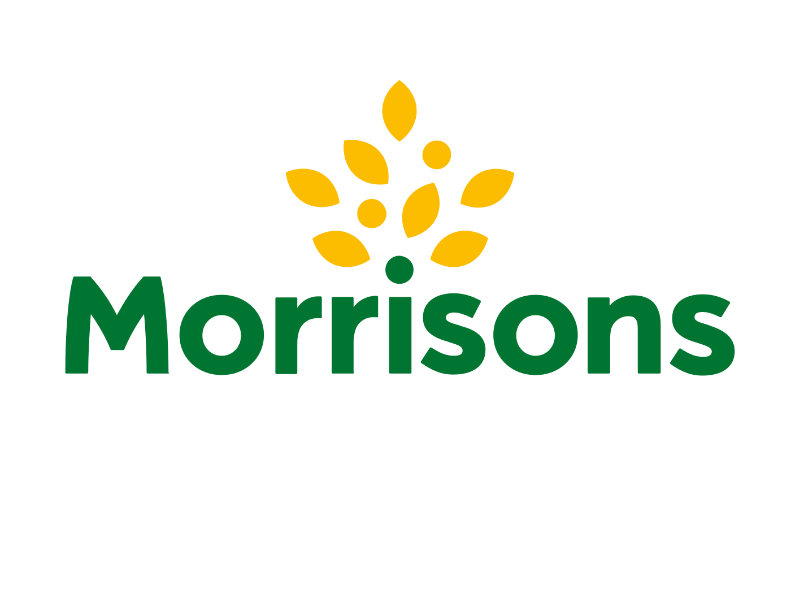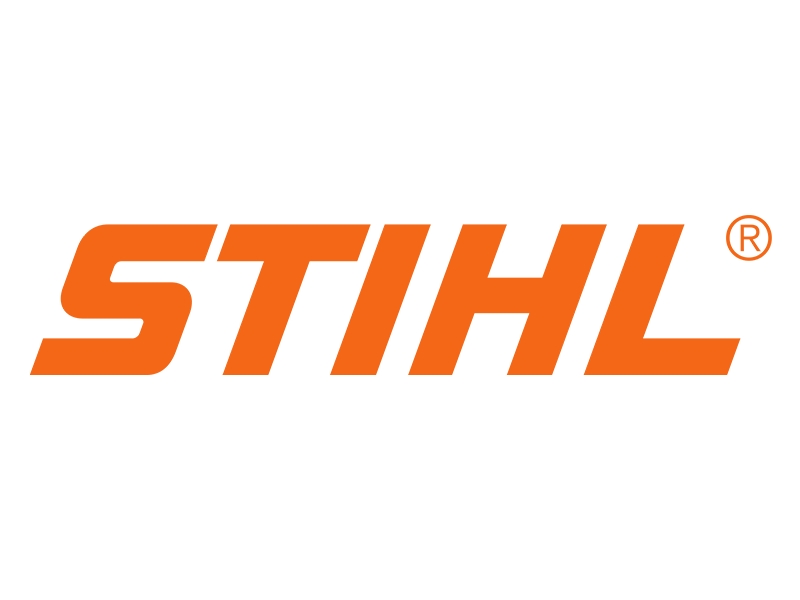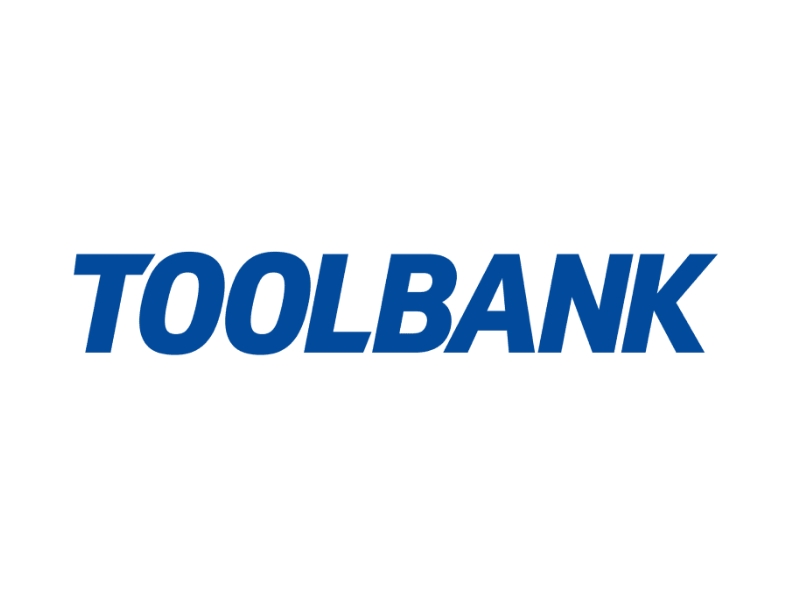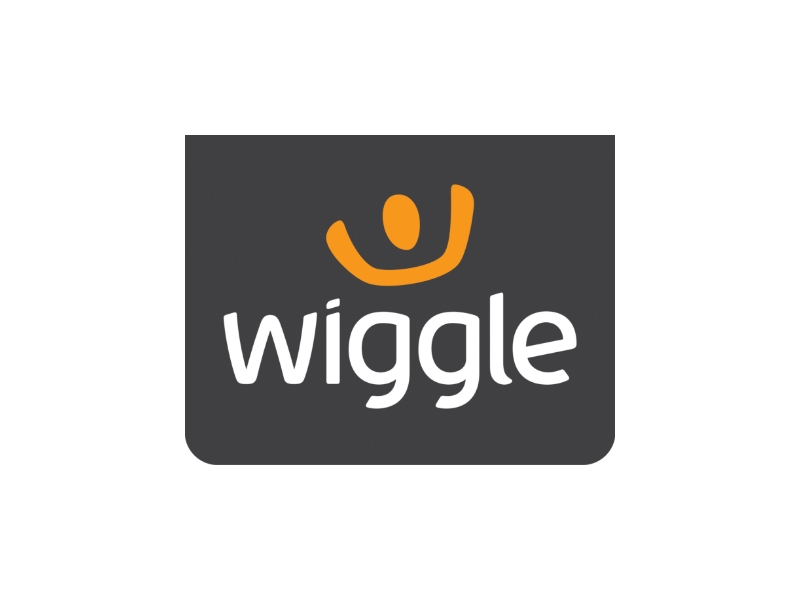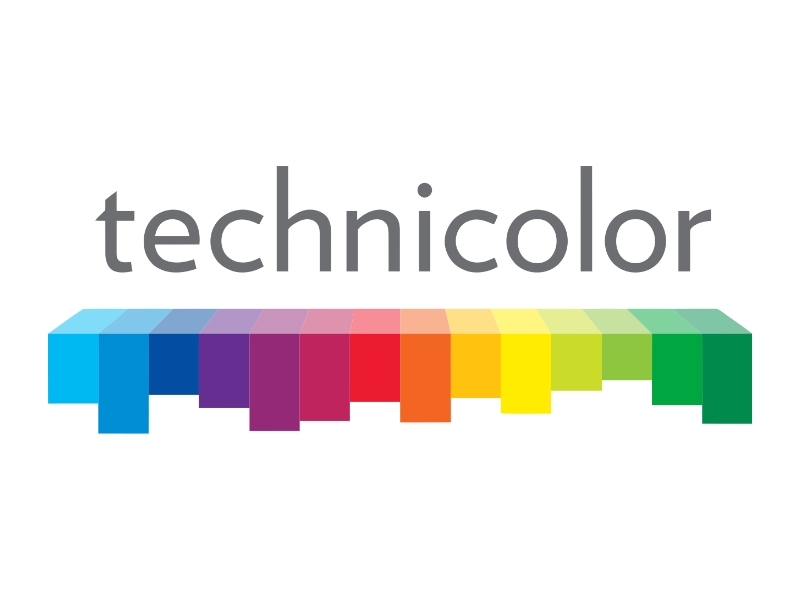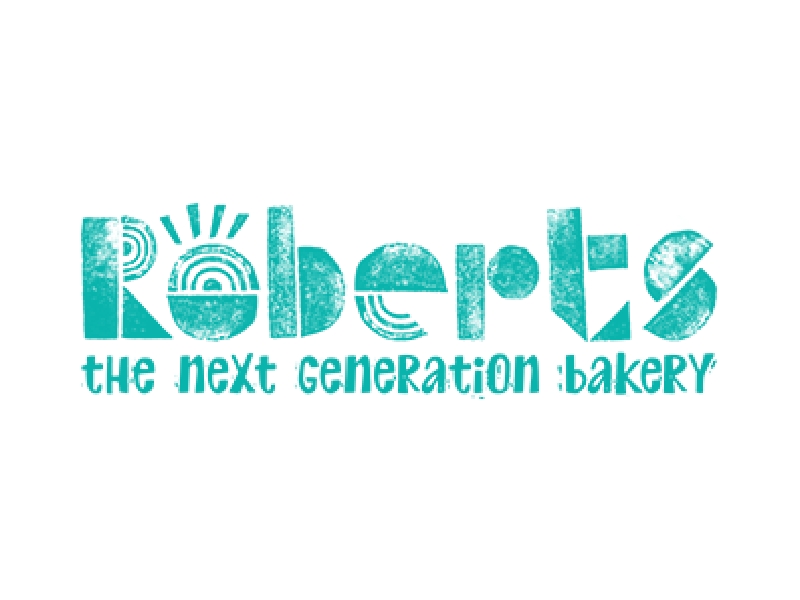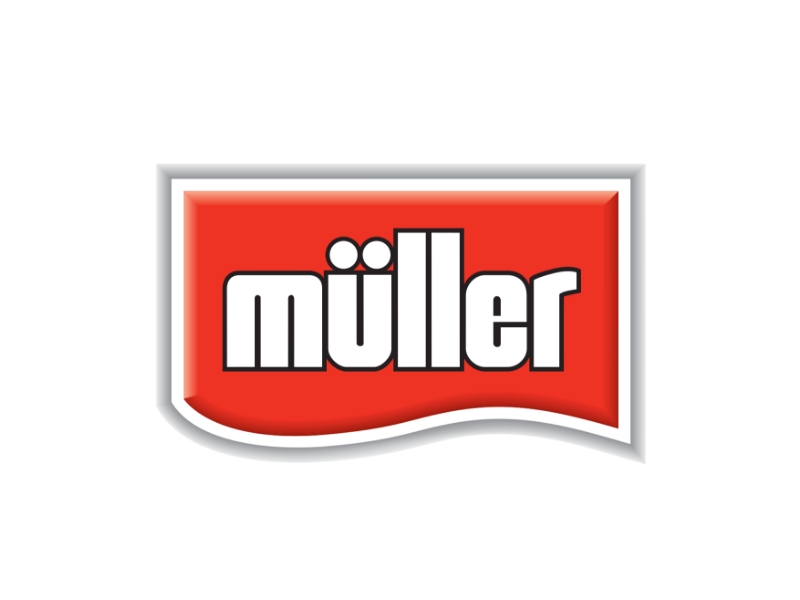 "I have found working with CSL the ideal partnership, they understood the brief and worked closely with CEF to ensure the design met all of the criteria. The support from start to finish was excellent. The project ran smoothly from start to finish. The system has made our new warehouse very efficient and allowed us to increase the throughput"  
"As this was a new facility it was difficult to visualise the conveyor system prior to the mezzanine floor installation, but CSL provided a detailed 3D drawing which included both the mezzanine and the conveyors which brought clarity to this. The install process was smooth and the end results have allowed us to increase control, flexibility & volumes"
"We have worked with CSL previously and after many years of reliable operation we decided to use CSL again to design, supply and carry out the installation. As with the last system the benefits became almost immediately evident"