CEF & CSL: Innovating Together for Sustainable Growth
View as ebook/Download this Case Study
Clicking the button below will open the case study as an ebook.
In the dynamic sphere of electrical wholesale, City Electrical Factors (CEF), is an industry veteran with over 70 years of expertise. And in 2015, CEF sought to amplify its presence through its online arm of the business – CEF Online.
Initially, CEF Online operated within a 33,000 sq. ft warehouse that embraced minimal automation. CEF recognised the need to streamline operations with advanced automated systems as their business expanded to meet growing demands. The ambitious plan involved the construction of a purpose-built, 100,000-square-foot distribution centre in Biggleswade, Bedfordshire.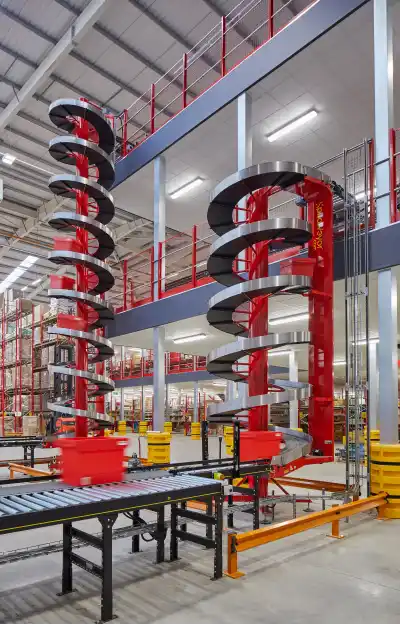 Phase 1: Setting the Benchmark for Success
After meeting Conveyor Systems Ltd (CSL) at a trade show in 2016, CEF tasked them with designing and installing the automation systems for their brand new Biggleswade distribution centre. CSL designed a versatile and capable solution that would elevate CEF's operational capabilities significantly. Focusing on maximising the use of space, a two-storey mezzanine was added, creating three levels for stock holding and order picking – providing an additional 49,000 sq. ft.
A goods-in area was created, with a spiral elevator and high-level conveyor moving inbound goods around the edge of the building and inducting onto the mezzanine area, utilising the same conveyor system to process both replenishment and order pick totes. Interroll 24v Zero Pressure motorised roller conveyors was used throughout the system and moved goods along the mezzanine pick face areas and once completed down Ambaflex spirals into the packing areas for order dispatch.
Soon after the completion of Phase 1, CEF wished to improve their packing speed and efficiency to allow them to fulfil more online orders and keep customer satisfaction high during peak demand periods. CSL introduced and installed the latest technology to solve this problem via an automated packing machine, the CVP Impack from Sparck technologies. The integration between existing and new systems was seamless. This provided CEF additional capacity of up to 450 boxes per hour and save up to 20% on their use of packaging materials.
The project was successfully completed in 2018. During this phase, CSL fulfilled the outlined specifications whilst also presenting new, innovative solutions. Nick Savage, Head of Operations for CEF online, commented, "Everything went very smoothly, and we really liked that CSL worked alongside us. We were so happy that when it came to installing Phase 2, CSL was an integral part of that"
A Seamless Transition to Phase 2
Due to continued growth, CEF soon decided to double the footprint of the distribution centre to 200,000 sq. ft to increase stock and throughput capacity. CSL stepped up to the task of seamlessly expanding the conveyor and automation systems, adding a further picking conveyor system over the additional two-storey mezzanine which added a further 95,000 sq. ft, bringing the total combined floor space up to 344,000 sq. ft.
Movement between all the mezzanine and ground floor levels was accomplished using several AmbaFlex spirals, the most compact machines on the market. Goods lifts were deployed to enable palletised loads and consumables to be processed across all the floors and both phases.
Further enhancements were achieved to the solution by providing additional manual packing area on the ground and on the top floor mezzanine (9m FFL) the installation of two CVP Impack automated packing machines. The introduction of the CVP machines provided a potential combined output of 1000 packages per hour in Phase 2 alone.
These machines also brought an environmental benefit to the project. The technology used 3D scanning of individual items to automatically construct fit–to–size packaging.
Reflecting on the project, Nick Savage added, "There's a lot less wastage which is great for the environment. Boxes are made to fit around the products that we sell, and we don't need as much void fill because of that. Previously we used pre-fabricated boxes and the natural reaction would be to fill those up with void fill, which obviously creates a lot more waste."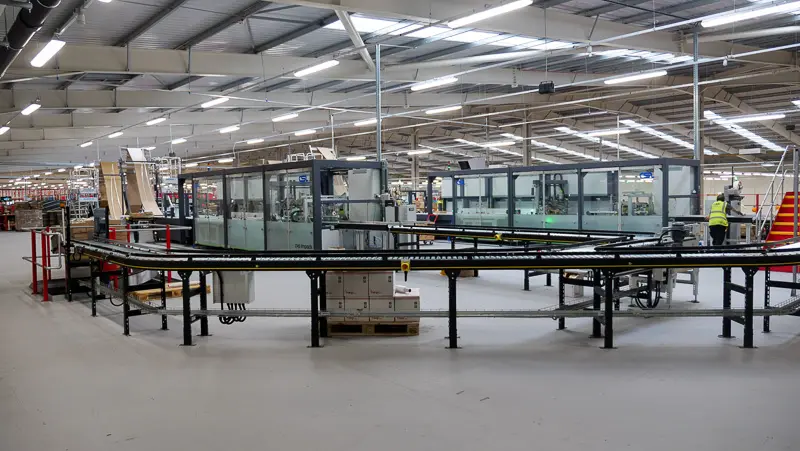 Overcoming Technical Challenges with Innovation
Positioning the colossal 8-tonne machines on the upper level was a significant challenge due to their sheer weight. Thus, CSL undertook a thorough consultation of the site. CSL calculated that 10mm steel plates be used as spreader plates to restructure the load distribution to traverse the machines modules across the mezzanine area and into its final location. This would safeguard against potential punctures of the standard P38 chipboard decking by dispersing the weight loads and maintaining the structural integrity of the mezzanine.
Future Prospects: Building on a Legacy of Innovation
Since 2016, the partnership between CEF and CSL has been a journey marked by successful collaboration and innovative strides. And as a result, both companies now stand on the threshold of further growth and evolution. Nick Savage expressed optimism for future collaborations, appreciating the substantial support from CSL's aftersales and customer service team:
"CSL's customer service aftersales team have been second to none. They understand that it's not just about the installation, the backup support needs to be excellent as well"
Leveraging Expertise for Enhanced Efficiency
On a final note, it's crucial to emphasise the technological strides made in this project. CSL worked with their network of trusted partners within the logistics supply chain to ensure that all equipment met CEF's high demands whilst maintaining space efficiency.
The introduction of lift-up gates, walkovers, and AmbaFlex spirals improved space utilisation and employee safety. The integration of Interroll conveyors and SICK barcode scanners along with the Sparck CVP Impack machines streamlined the operational flow. The inclusion of Intralox passive merges further enhanced the design. Thus CSL were able to preserve the core principle of space efficiency in their solution.
CEF's completed distribution centre, across both phases of the project, consisted of:
Approximately 1.6km of Interroll conveyor.
7 Ambaflex Spiral Elevators.
3 Sparck CVP Impack automatic packing machines.
5 goods lifts.
SICK barcode scanners at several locations.
A host of innovative WCS controls/WMS Integration.
Additional safety & access equipment.
Strong Partnerships Breed Success
This case study embodies not only a well-executed project but also a strong and promising partnership. It shows that CEF and CSL are paving the way towards a future of environmental responsibility and operational excellence.
Nick Savage's closing comments confirmed the strength of CEF's partnership with CSL;
"As we continue to grow, we'd certainly be more than happy to use CSL again."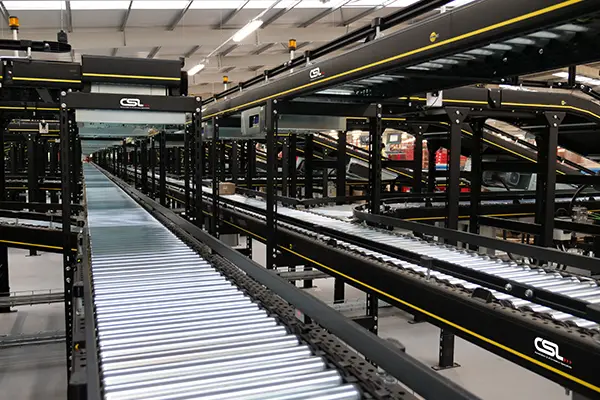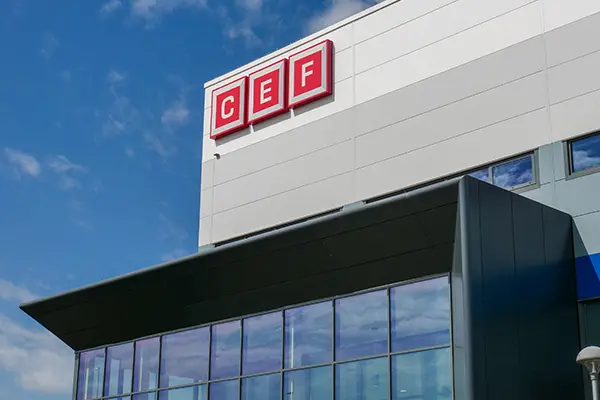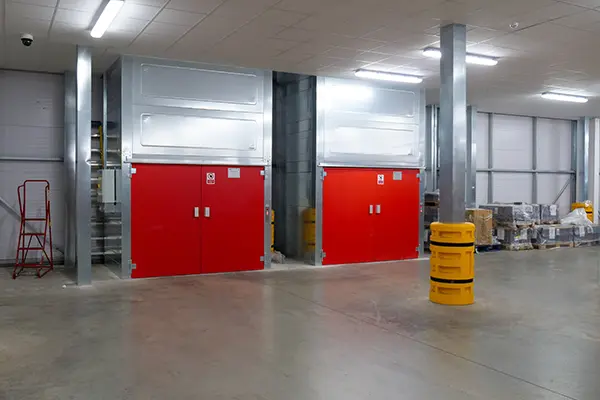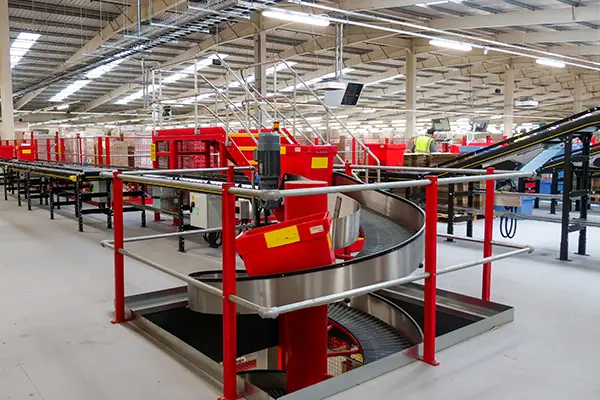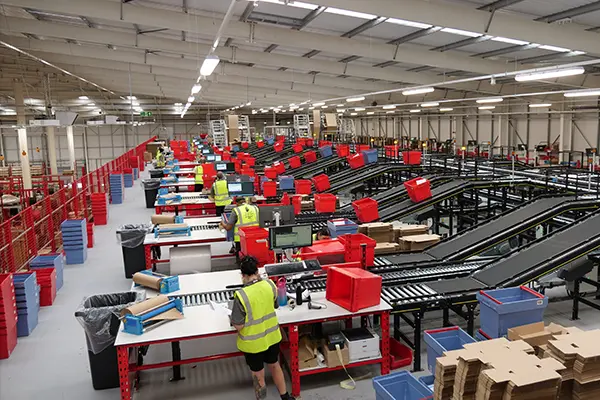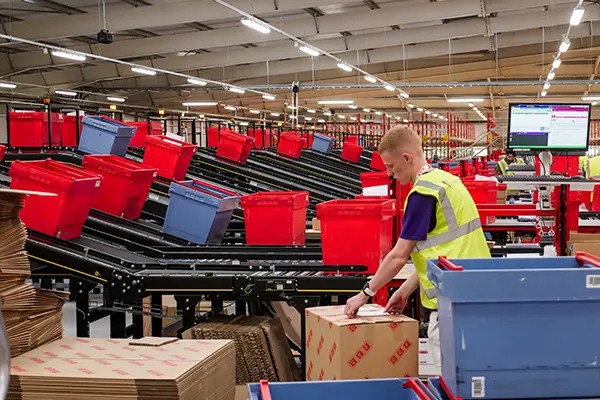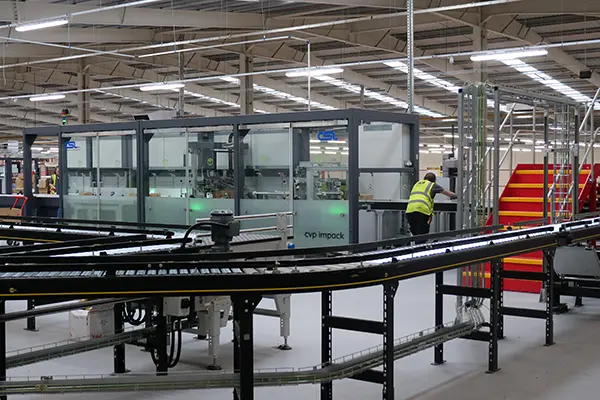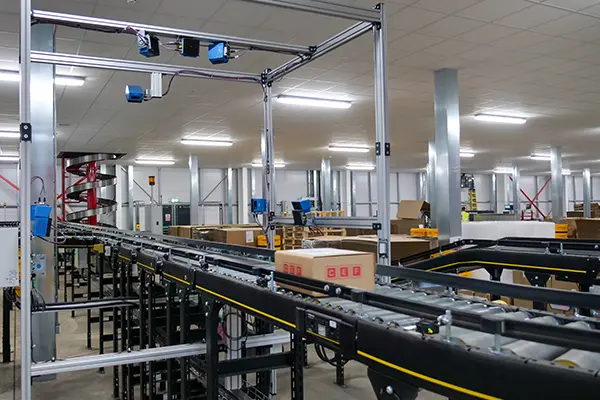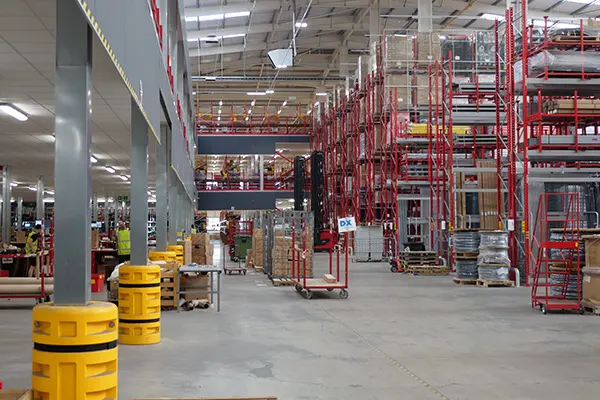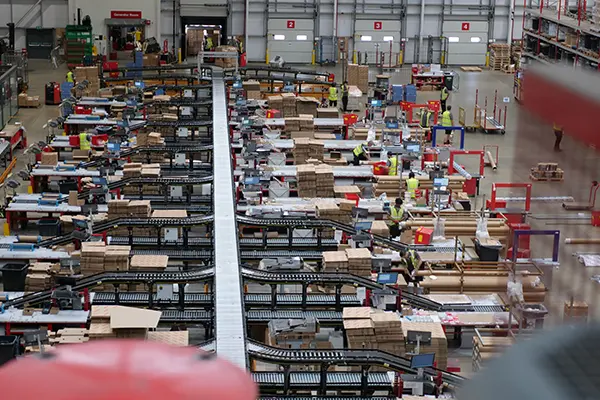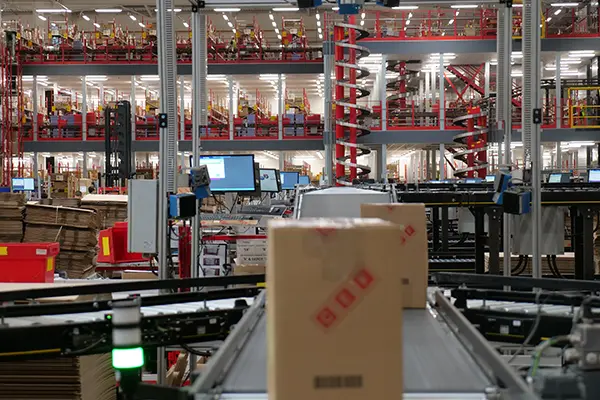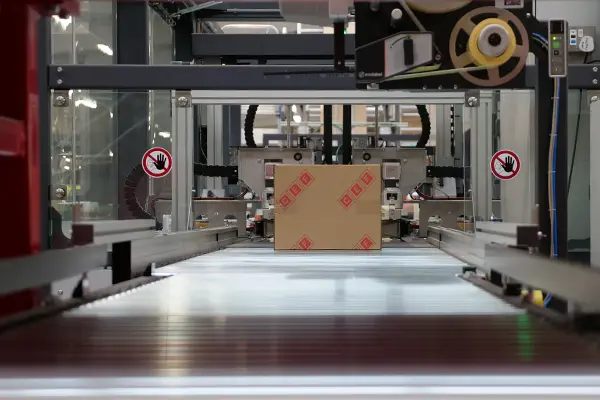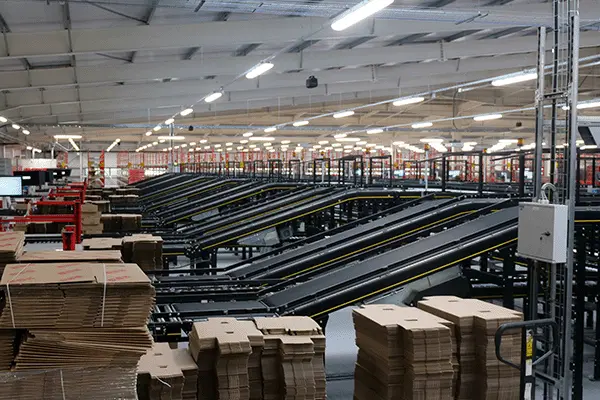 Need advice on the best solution for your project?
Call us to discuss your requirements, we're always on hand to help.
+44 (0)1283 55 22 55