Interfloor Conveyor System for The Works new DC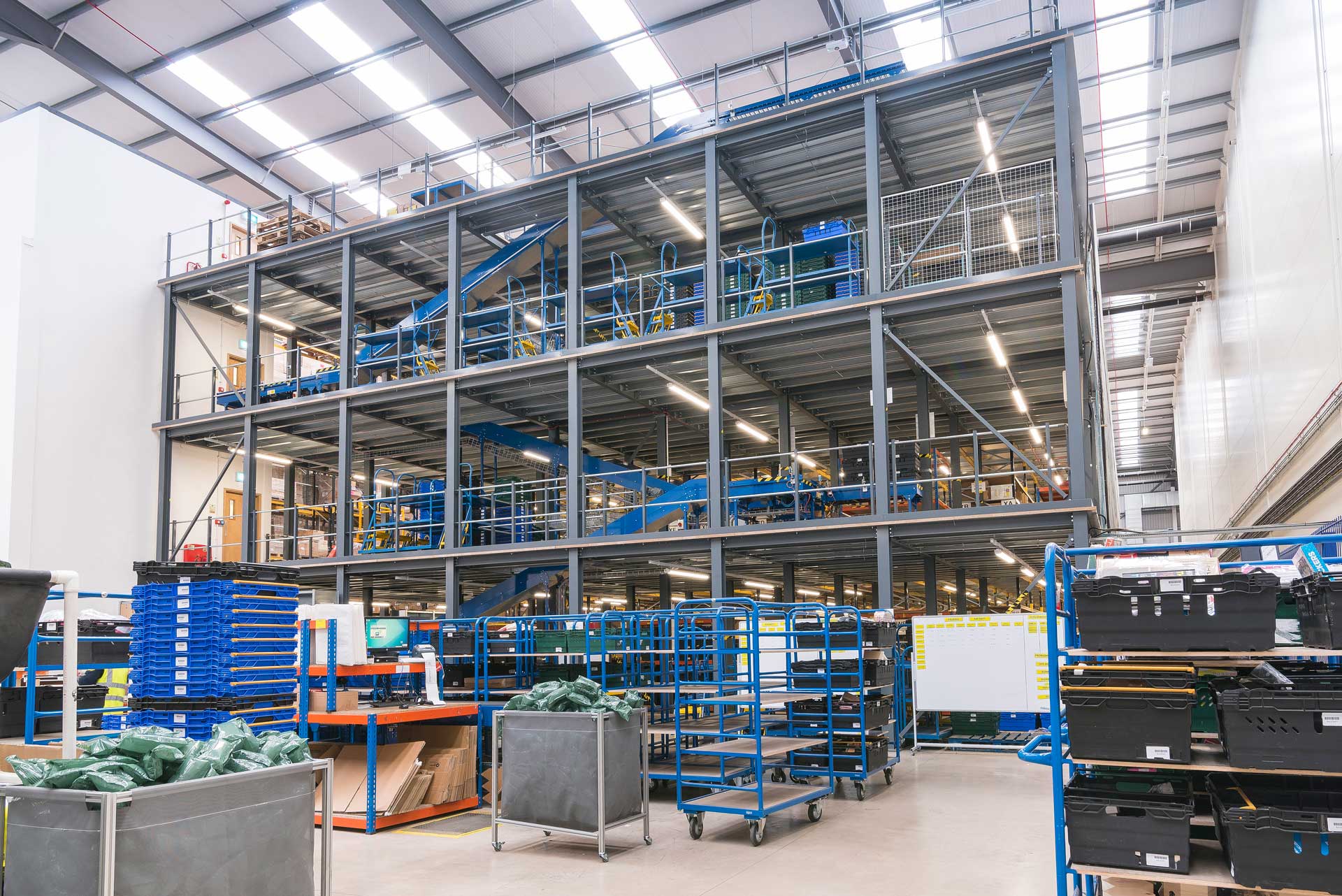 The Brief
To provide an interfloor floor product pick and packing conveyor system to handle tote bins of product. The system needs to be able to identify and transfer the totes to  the relevant mezzanine floor if further product picking is needed to fulfil an order, eventually arriving at ground floor level for packing. The client required the solution to be cost effective and provide 12 months project payback.
Our Solution
Conveyor Systems ltd worked with the chosen mezzanine contractor Link51 and offered a cost-conscious design which fulfilled the customers brief while aiming to ensure the floor design integrated perfectly with the conveyor design whist minimising the impact on available storage space on each floor.
CSL and The Works looked at various interfloor conveying options, but a series of cascading decline conveyor belts were deemed the best option for the facility and the customers budget.  
The System was designed so a new order would start on the third mezzanine floor where any products are added, it is then placed on the first of the decline conveyor belts. Once the tote reaches the 2nd floor a blade stop holds the tote in place while the barcode is read, if any products are required from the 2nd floor the tote transits straight ahead onto an outfeed section awaiting a picker to add the next item. If no 2nd floor item is needed the tote is transferred back onto the next decline belt conveyor using a chain transfer.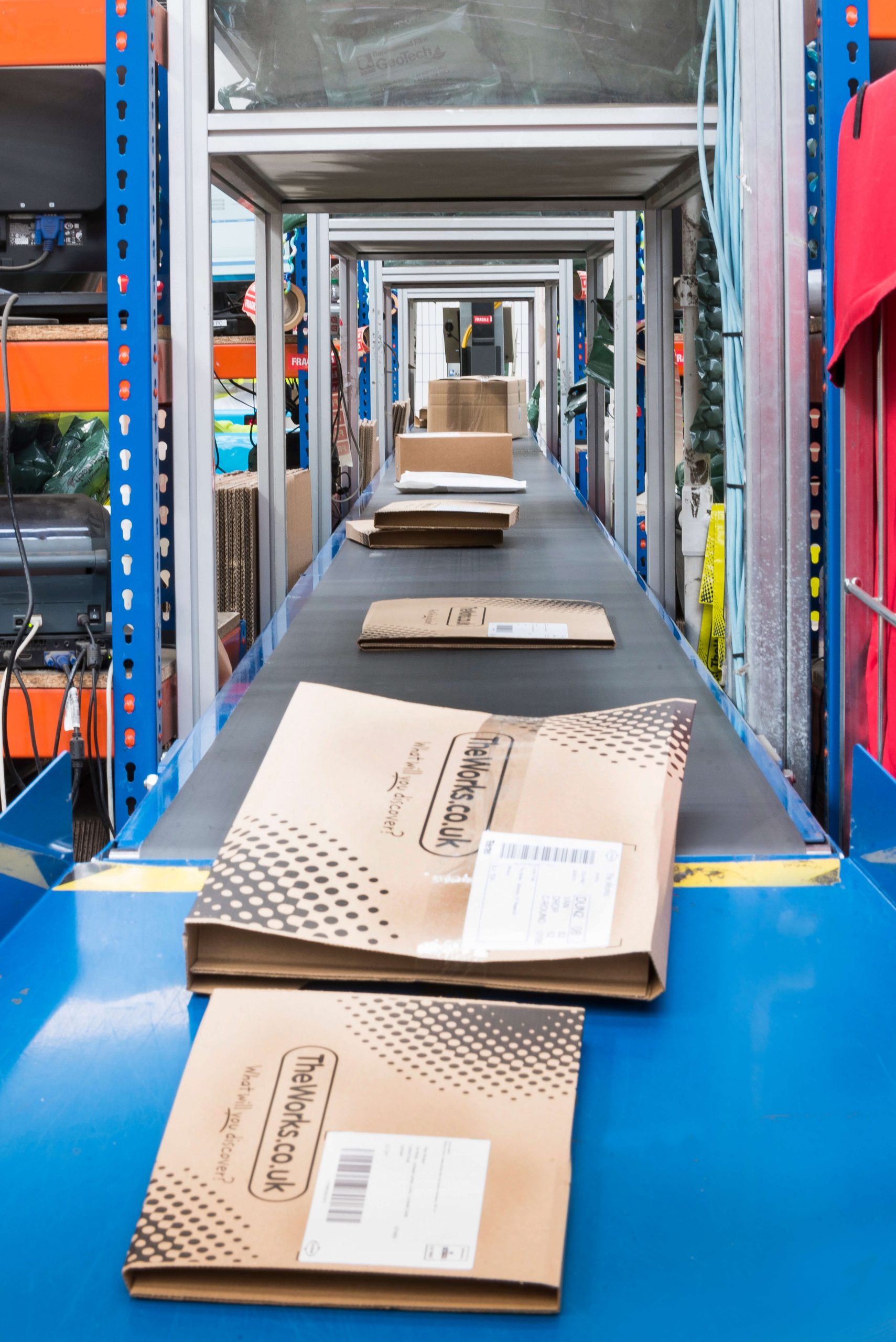 The same process happens on the 1st floor.
When the tote arrives on the ground floor it reaches the end of the interfloor system, a picker collects from the final outfeed and delivers to the packing area adding any ground floor picks if required. At the dispatch conveyor belt packing area operatives pack into a shipping carton, apply a shipping label and place back on the belt, at the end of the dispatch lane it is palletised ready for courier collection.
A spokesperson from The Works commented "the CSL conveyor system has complimented our new warehouse / eCommerce fulfilment centre, helping us to deliver our online orders accurately, efficiently and quickly to our growing base of online customers"

Need advice on the best solution for your project?
Call us to discuss your requirements, we're always on hand to help.
+44 (0)1283 55 22 55