Relocations and Decommissioning of Conveyor Systems:
A Safe and Sustainable Solution by Conveyor Systems Ltd
At Conveyor Systems Ltd (CSL), we recognise that conveyor systems, like any other industrial machinery, have a life cycle. Over time, a system might reach the end of its lifespan and require decommissioning. Alternatively, your business circumstances might necessitate the relocation of your conveyor system. In both scenarios, safety, efficiency, and environmental responsibility are paramount, and this is where CSL's expertise shines.
Expert Conveyor System Relocations
Relocating a conveyor system can be a daunting task. Whether your business is moving to a new location, or remodelling your warehouse or distribution centre, we can help. We understand the complexity of such operations and have extensive experience in safely and efficiently relocating conveyor systems.
We start by conducting a detailed assessment of the existing system and the new location. Our team will then develop a comprehensive relocation plan that considers all aspects of the move, ensuring minimal disruption to your operations.
Safe and Efficient Decommissioning
The process of decommissioning a conveyor system involves dismantling and removing the system from your premises. This task demands a high level of expertise due to the complex mechanical and electrical elements involved. Unplanned interruptions during decommissioning could lead to safety hazards such as loose parts causing injury, or electrical components posing a risk of shock or fire.
Our team of qualified and experienced engineers are trained to safely and efficiently carry out the decommissioning process. With meticulous planning and a keen eye for detail, we minimise the risks associated with dismantling, ensuring a safe working environment throughout the process.
Environmental Responsibility
Beyond safety and efficiency, CSL is also committed to sustainable practices. When decommissioning a conveyor system, we make sure to adhere to all relevant environmental regulations. We manage the disposal of machinery responsibly, recycling components wherever possible to minimise waste and reduce the environmental impact. This way, we ensure that your conveyor system's end-of-life is managed in a way that is ethically sound and environmentally responsible.
Trust in Conveyor Systems Ltd
Decommissioning or relocating a conveyor system is a complex process requiring a high level of skill, experience, and responsibility. With CSL, you can trust that your conveyor system's decommissioning or relocation will be handled safely, efficiently, and in line with all relevant regulations. Regardless of whether your system was installed by us or another company, we offer our expertise to ensure a smooth transition for your conveyor system.
Introducing Conveyor Care from CSL
We are proud to offer our 'Conveyor Care' contracts – tailored maintenance solutions designed with your needs in mind. Available in three tiers – Bronze, Silver, and Gold – these contracts provide varying levels of coverage, allowing you to select the one best suited to your specific requirements. All Conveyor Care contracts come with a 10% discount on spare parts packages.
We understand that each business is unique, and we're committed to providing a solution that aligns with your operation's scale, complexity, and budget. By choosing a Conveyor Care contract, you're choosing to prolong the life of your system, maximise your return on investment, and uphold the safety of your workspace.
Whether your conveyor system has been a part of your operation for a decade or a day, our mission at CSL is to ensure it continues to serve your business efficiently and effectively for many years to come. Take the importance of PPM and maintenance seriously, and have confidence that CSL are the right team to trust with the longevity of your conveyor system.
Invest in the future of your conveyor system. Reach out to us today to learn more about our Conveyor Care contracts and secure the support your system deserves.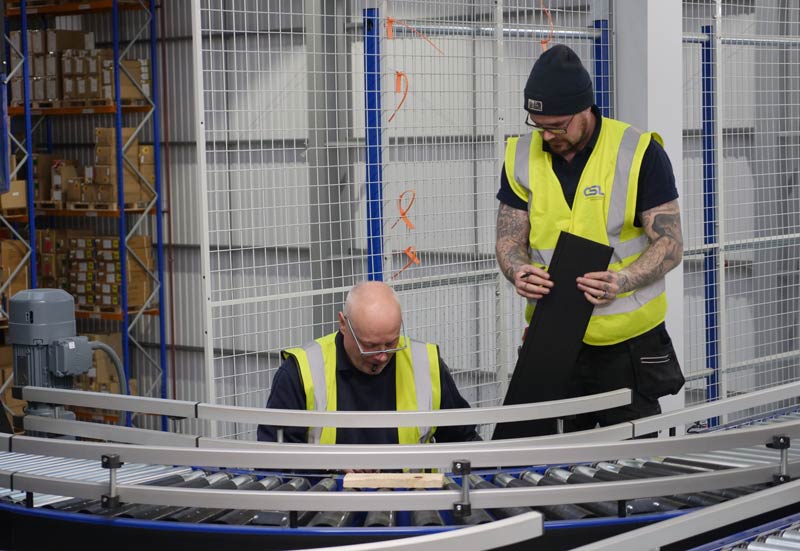 Our Servicing & Maintenance Includes;
Breakdowns
In the rare event of a breakdown, rest assured that our highly experienced engineers are at your service. We will promptly dispatch a skilled engineer to your site to diagnose and rectify the issue, ensuring minimal disruption to your operations. 
Our engineers possess expertise in repairing conveyors installed by various integrators and specialise in equipment from reputable manufacturers such as Conveyor Units (Uni-XU), Interroll, Ambaflex, Qimarox, Intralox, and more.
As your business evolves, so do your processes and staff utilisation. CSL stands ready to adapt and update your conveyor system to align with your changing needs. Our extensive range of modifications and upgrades includes:
Electrical

enhancements

Pullcord e-stop systems

Additional and relocated e-stops

Safety barriers and bump stops

Pedestrian barriers, including gates

Personnel protection measures

Traffic barriers

Build back sensors and changes to controls philosophy.

Implementation of walk-over structures

Retro-fitting of lift-up gates

Integration of automated case erecting, sealing, labelling, and barcode/RFID identification systems
Many of these changes are simple yet highly effective, helping organisations maintain safety and compliance with health and safety legislation. Our team can conduct on-site surveys to identify potential improvements and provide valuable suggestions.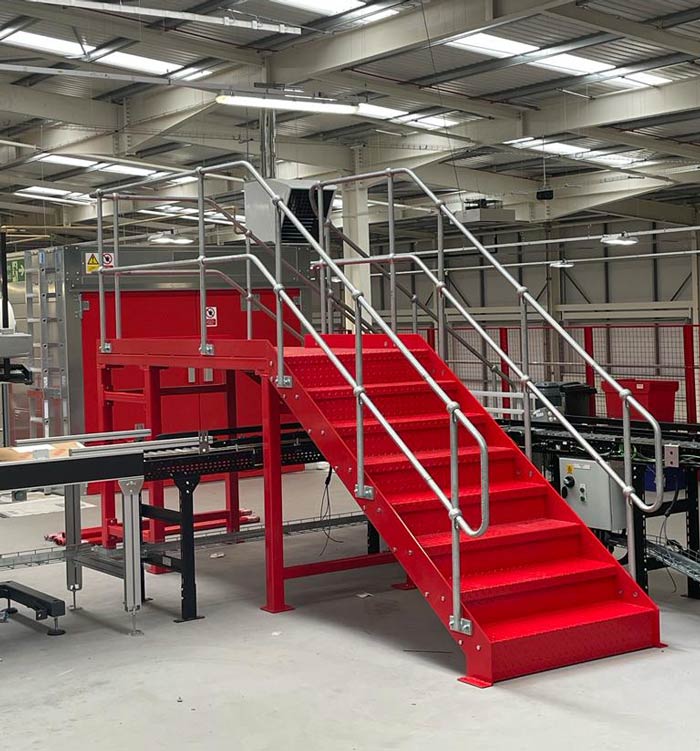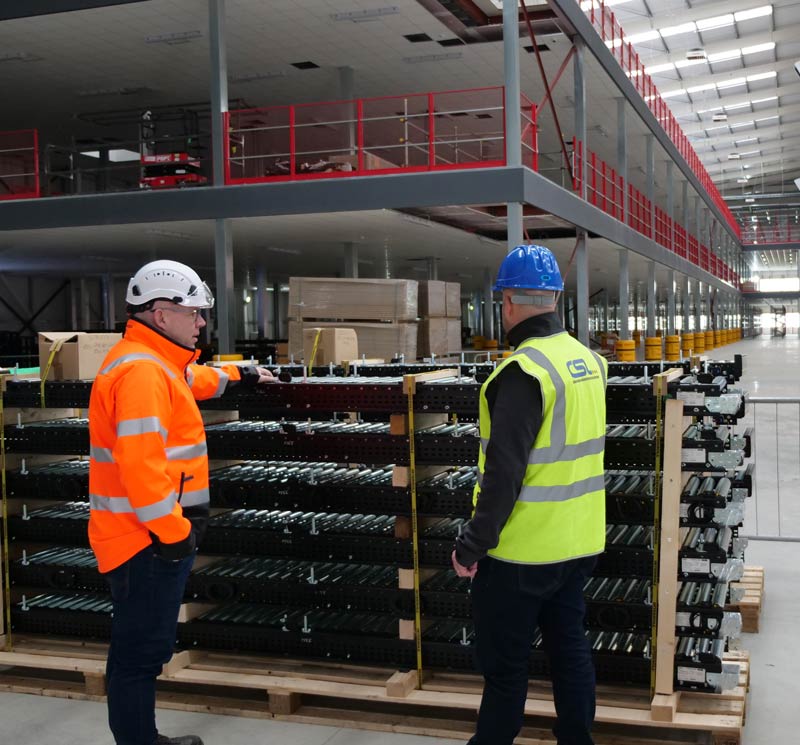 Modernisation & Upgrades
Even the most well-designed conveyor system layouts may require adjustments due to changing scopes, evolving products, shifts in company direction, or increased throughput demands. 
Our team excels in implementing changes that can include:
Re-configurations

Upgrades

Extensions

Relocations

Fire escape route changes

Change in routes/scope or function

Safety system upgrades

Improvements in energy efficiency

Control and software changes
Our continuous improvement programs are tailored to optimise workflow while reducing operational costs. We understand the critical nature of your conveyor system and will define a detailed plan for implementation, minimising downtime and operational disruption. Beyond cost savings, these changes also contribute to a reduction in environmental wastage.
Relocations & Decommissioning
In various situations, materials handling systems need to be relocated, whether within the same building or to a new facility. Our proficient project team is equipped to handle these complex tasks. We initiate the process with a thorough site and equipment survey, crafting a meticulous project plan that ensures seamless integration of your equipment into the new location, regardless of whether it maintains the same layout or undergoes a reconfiguration.
The equipment is then professionally disconnected, moved, and seamlessly reconnected, with potential additions, software and control modifications considered. 
Our project and engineering teams can also assist with decommissioning, ensuring the safe disconnection of electrics, removal, palletizing, and collection for recycling.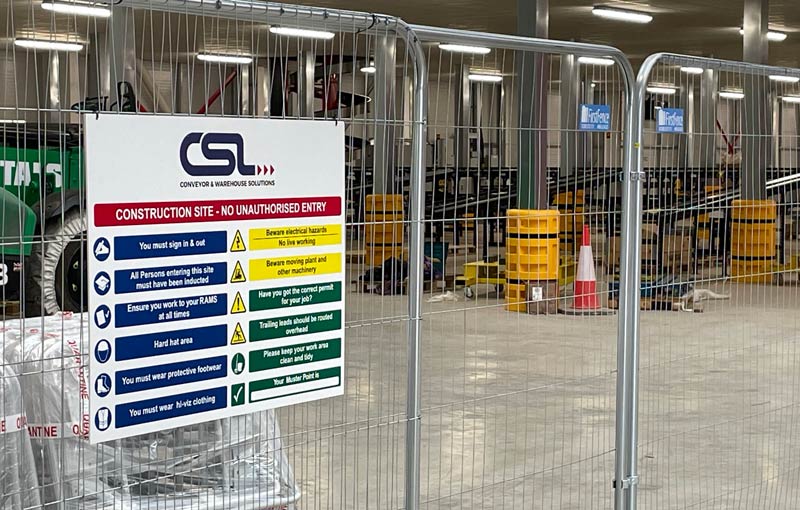 Creating relationships that last
We are proud to have completed installations for many major organisations, forging strong relationships and continuing to provide automation solutions through ongoing maintenance or follow-on projects due to expansion and our customers' trust in CSL to meet and exceed their needs.