convey
/kənˈveɪ/

verb

transport or carry to a place.

"pipes were laid to convey water to the house"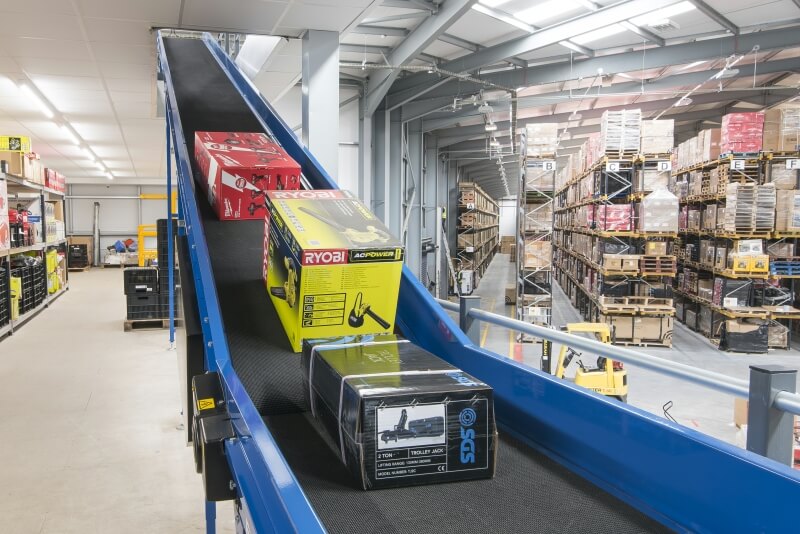 Why you might not actually need a 'conveyor belt'.
The term 'conveyor belt' is often used to describe what is actually a conveyor system. Conveyor systems are used in many industries where goods, products or materials are moved from one location to another.
Conveyor systems enable a business to efficiently and quickly move goods through an environment such as an industrial production line or eCommerce packing process, although they are also used in many public settings such as supermarkets, airports, and restaurants.
Conveyor Types
As previously mentioned, we often hear the term 'conveyor belt' used to describe any type of conveyor. A conveyor belt is a sheet of material, often made up of multiple layers with an inner carcass made of either steel, polyester, nylon or an aramid such as Kevlar, with outer covers made of rubber or PVC, which forms part of a Belt Conveyor.
Belt conveyors are commonly used in various applications and their often grippy surface means they can incorporate bends and inclines.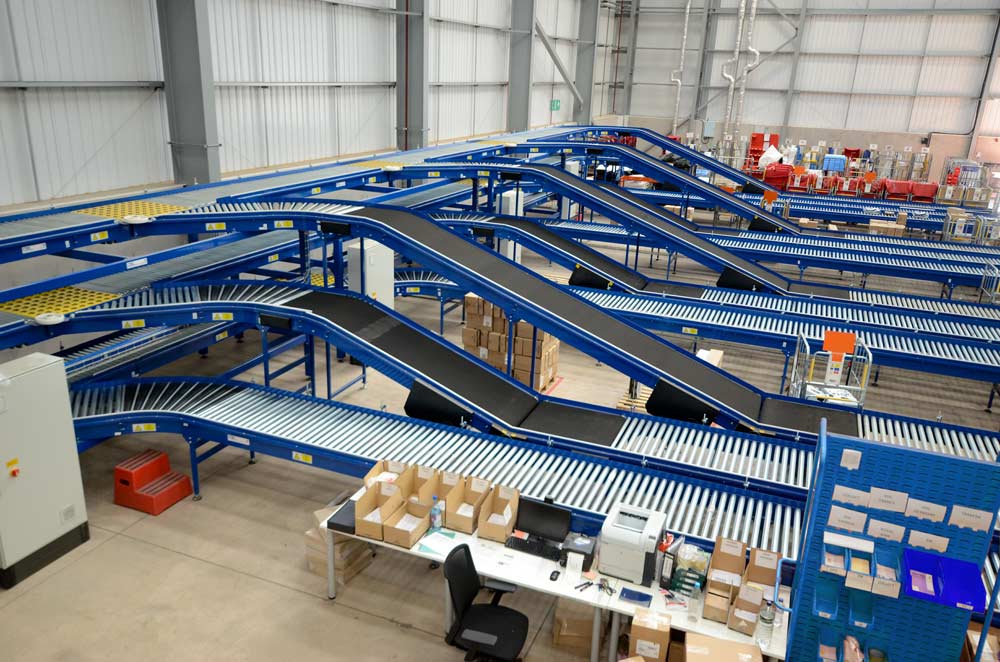 Modular belt conveyors feature a belt style continuous surface constructed from individual plastic or metal slats. These are often used where the base of the product being conveyed is irregular or uneven.
Roller conveyors incorporate individual rolling shafts which form a track along which goods and products can be moved. Roller conveyors are cost effective and low maintenance, and their modular nature means they can be integrated with other materials handling solutions within a warehouse or production environment, such as spiral elevators, vertical elevators, or automated packing machines. Types of Roller Conveyor include Powered Roller Conveyors, Motorised Roller Conveyors, Gravity Roller Conveyors and Belt Under Roller Conveyors.