Aerospace Distribution Centre – Multi floor conveyor solution
A leading global aerospace parts supplier selected Conveyor Systems Ltd (CSL) to design, supply and install a multi-floor conveyor solution for their facility in the midlands.
The system comprised several specific areas, combining to create a single cohesive solution.
In-bound parts, bulk packed in cardboard cases, feed up to the first floor in the warehouse for stock replenishment. This system was designed to take large items for replenishment up to the first floor whilst also being reversible. The system had a main control panel located on the ground floor and an operator station on the first floor enabling the system to be controlled from either floor level.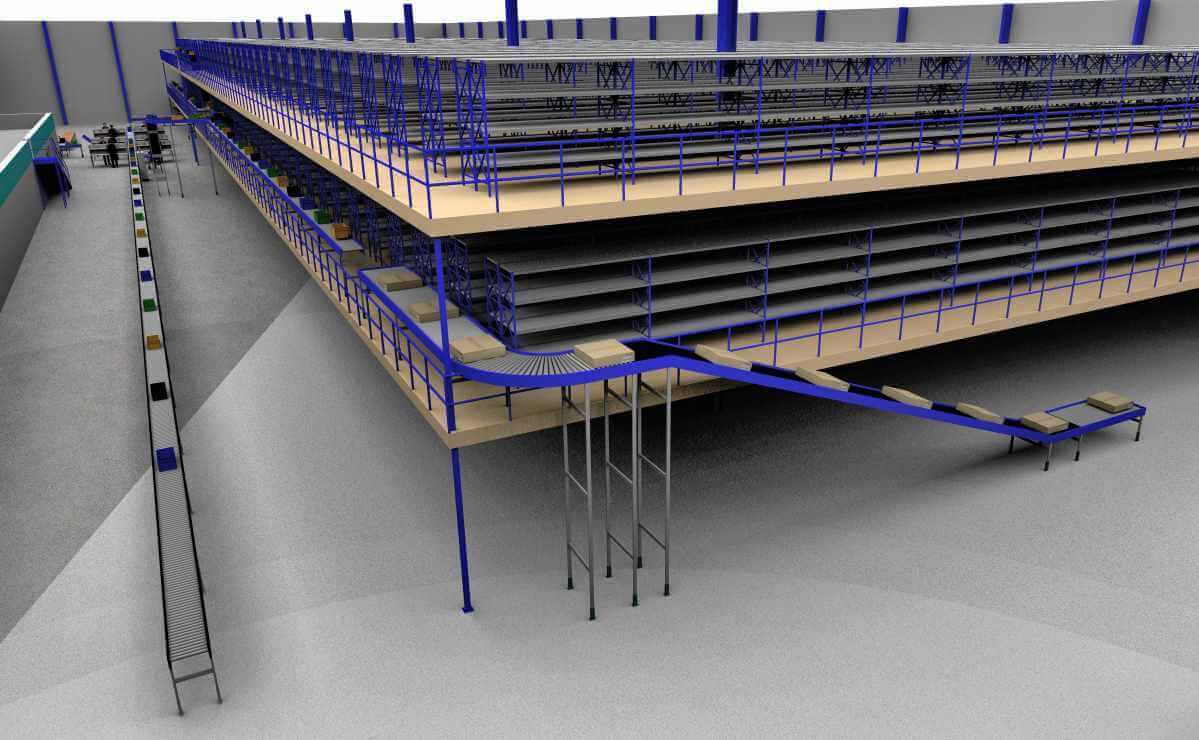 A further system was designed for an order picking system to handle both cardboard cases and tote bins being fed from either of the two upper floors down to ground floor via an Ambaflex spiral which had to be designed to pass through an opening within the mezzanine floor.
It was vital that non-contact accumulation was added prior to the mitre infeed on the first floor to control the flow and merging of products onto the spiral.
The main objective of the outbound system was to take 5 different coloured tote bins down from all floors and transfer them to the packing area. Each of the different coloured bins had a specific destination within the system. 
In order to achieve this, CSL utilised a series of colour scanners  as it was imperative that the correct coloured tote bin arrived at the precise destination with the correct parts. 
CSL also had to integrate a previously installed roller conveyor system into the outbound system and fully integrate the control system for safe and accurate operation. An additional colour scanner was also added to the existing system to transfer products to a separate area on the ground floor for additional order picking.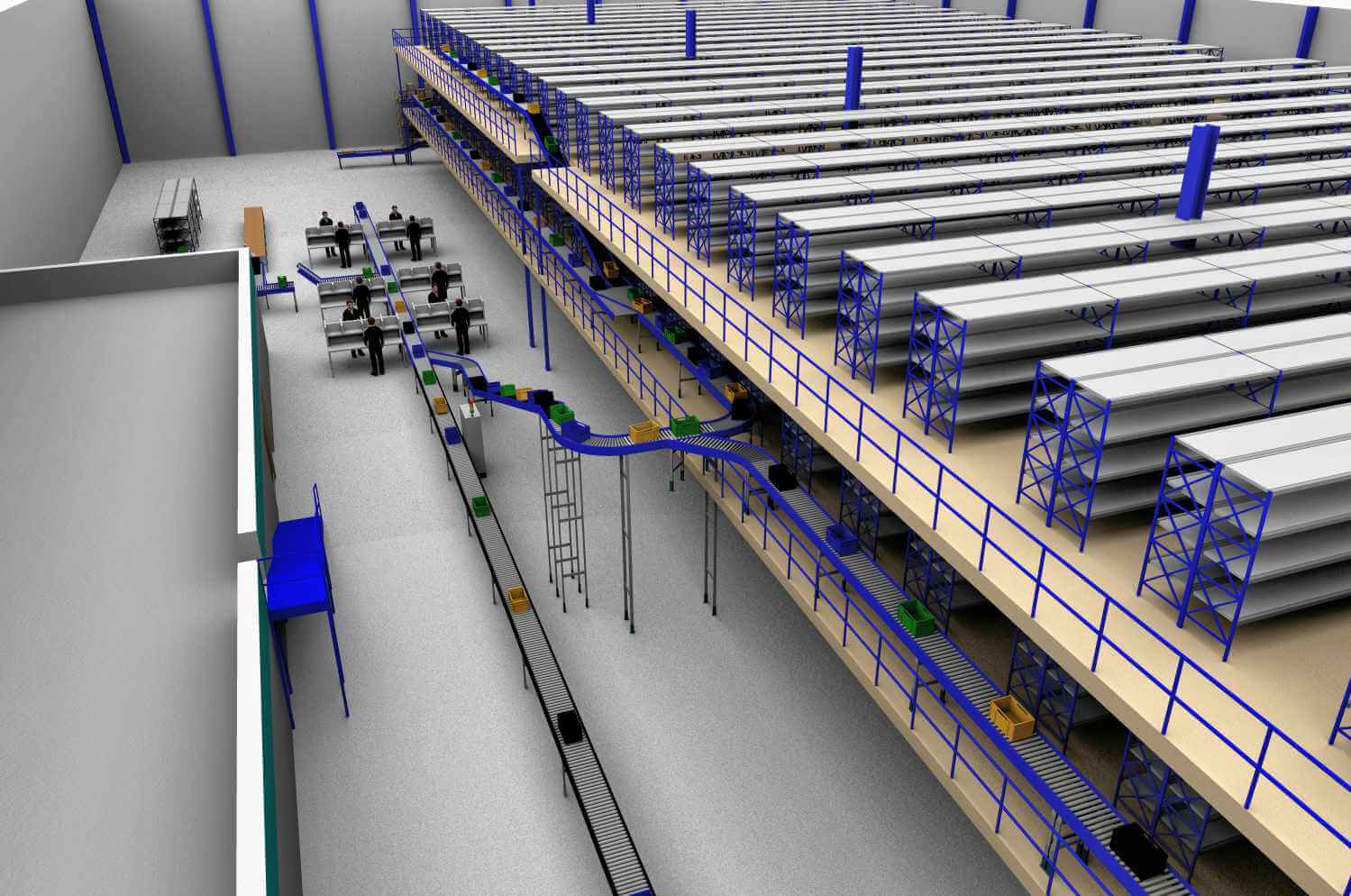 An additional independent system was installed to feed larger items in cardboard cases from the first-floor mezzanine directly down to the Despatch area for consolidating with cases and totes from packing.
All 4 areas of the system were installed during separate time scales, agreed with the Customer, to minimise disruption during normal working periods.

Need advice on the best solution for your project?
Call us to discuss your requirements, we're always on hand to help.
+44 (0)1283 55 22 55