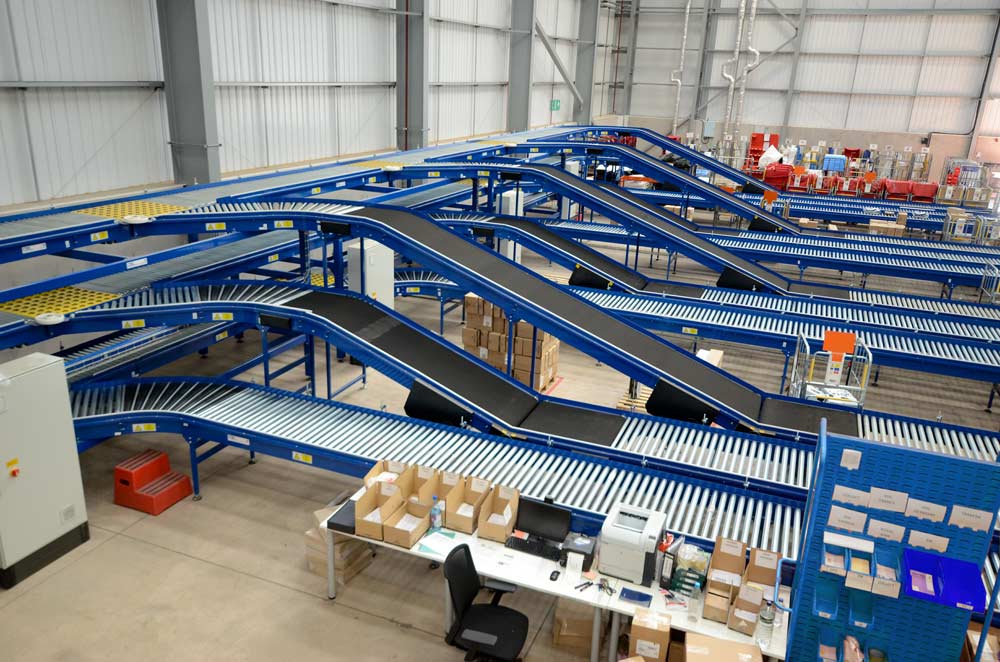 Download this Case Study
Clicking the button below will download a copy of
this case study in PDF format
The Client
Wiggle Ltd, the UK's top online retailer for cycle, run, and swim gear, recently decided to relocate its operations to a larger, unified fulfilment centre in the West Midlands, from their multiple smaller sites in Portsmouth.
Selecting a Partner
In order to facilitate this transition, Wiggle undertook a rigorous tender process to find the right solution provider. Conveyor Systems Ltd (CSL) stood out for their ability to provide a well-demonstrated solution, which was visualised using the latest 3D CAD drawing software.
The Task
The task was to amalgamate packed orders from three pick/pack areas spread over three floors and categorise them into four dispatch zones for different carriers and services. The system was designed to handle up to 90 boxes per minute, ranging from small parts and clothing to large boxes containing bicycle wheels.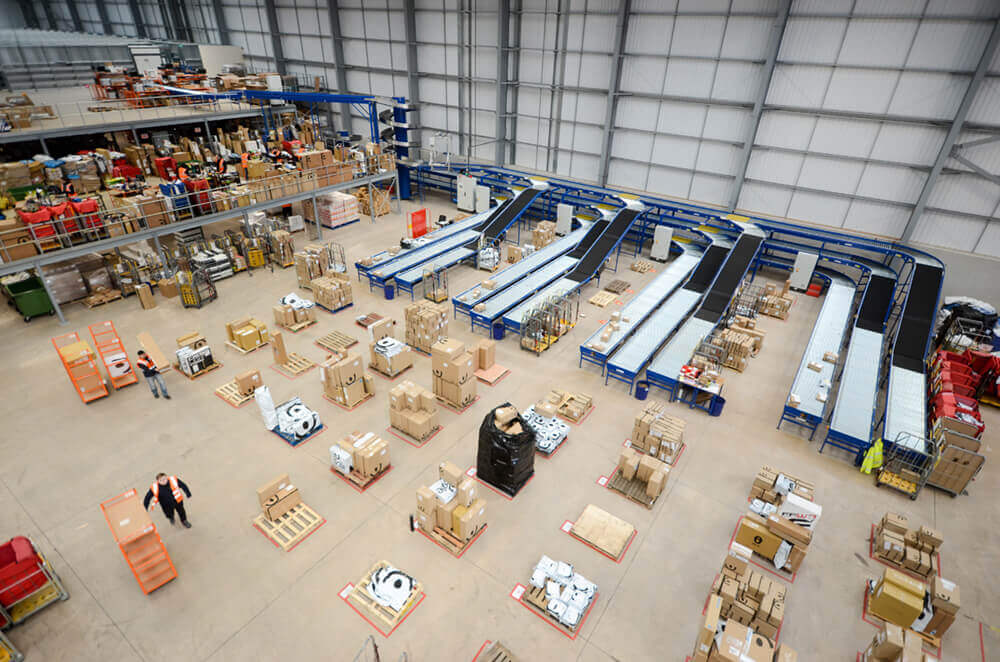 The System Design
CSL engineered a unique conveyor system, over 900mm wide, taking into account all comments and suggestions made by Wiggle's management and operators. The design also accommodated the wide array of product shapes and sizes while overcoming operational issues.
Efficient Operations
The three floors of the mezzanine were designed as separate pick/pack zones and sortation areas to avoid issues if one system had to be paused for maintenance. The orders are packed and placed on a section of zero-line pressure (ZLP) accumulation roller conveyor, initiating their journey to the sortation area on the ground floor.
State-of-the-art Sortation
Two powered Ambaflex spiral lowerators safely and continuously transport boxes from the upper floors. The packages are then barcode scanned to determine the required dispatch lane. The consignments are then diverted off at 90 degrees using high-speed switch sorters to the correct dispatch area.
Outcome
CSL delivered a full turnkey conveyor project, including control, installation, and commissioning of the system. Wiggle's Programme Manager for the project and Head of Logistics & Operations Development, Dan Corrigan, commended the smooth installation process and the clarity that CSL's 3D visualisation brought.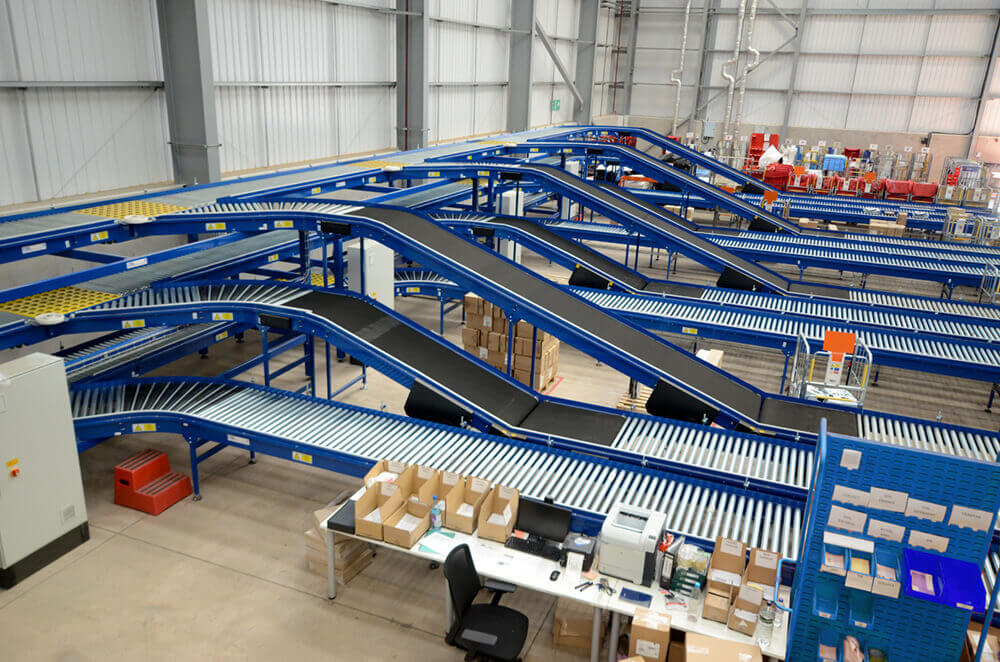 Need advice on the best solution for your project?
Call us to discuss your requirements, we're always on hand to help.
+44 (0)1283 55 22 55